Probably the best Interferometer available!

Measurement and Compensation of Machines in a very efficient way.
Order our Mounting and Alignment Services

Highly qualified staff will align your machines. Save money and time!
Laserinterferometer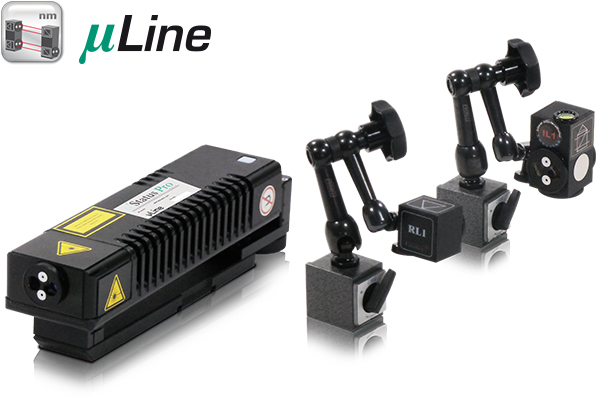 Interferometry with µLine®
Characteristics of the μLine System:

Compensation unit is integrated in the laser head
Easy programmable in- and outputs
Wireless communication to sensor and PC
Speed up to 6 m/s in the base versionSmall size, case 350 x 200 x 250 mm
Option 2D Ethalon 90° (DIN 876 Grade 000!)
Option 3D Ethalon 90° (DIN 876 Grade 000! – also for ProLine Systems)
For more information please download the brochure.